SEO vs PPC
With the growing number of people focused on developing their business, project or even their Personal Marketing or Personal Branding (we can consider personal social media profiles as personal branding) on the online media channels, the terms SEO and PPC may pop up somewhere along the way.

So, if you're one of these people and you're looking to better understand these concepts, you've come to the right place. 
In this article, we're going to cover 4 topics that will help you to know more about SEO and PPC:
Definition of SEO and PPC
What's the difference?
PROS & CONS
SEO + PPC
1. DEFINITION OF SEO AND PPC
Before we understand which is better – SEO vs PPC – we have to go back and start from the beginning, with the definition of each concept: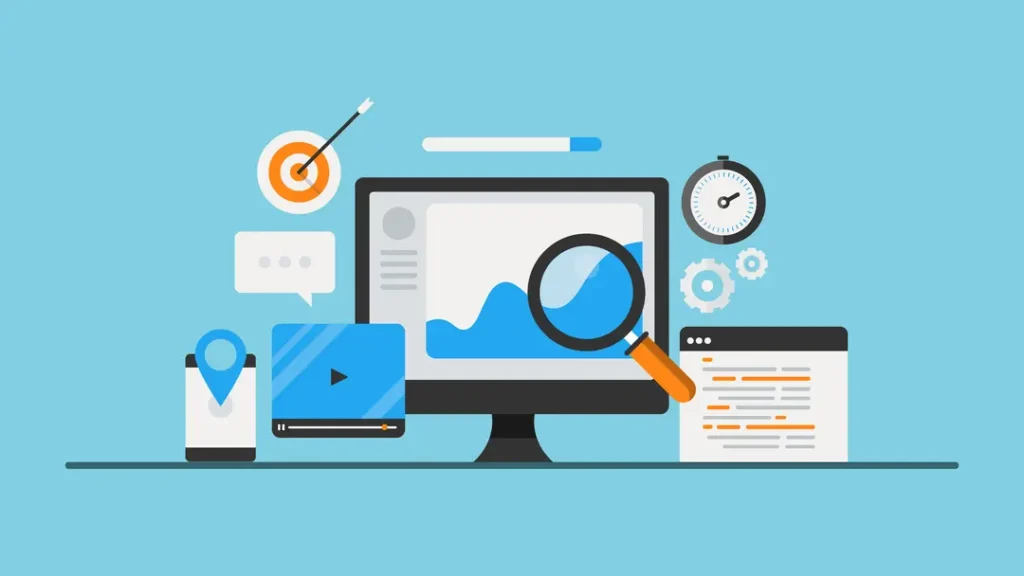 SEO – Search Engine Optimisation

In short, SEO contains a set of on-page and off-page strategies, which objective is to increase the visibility of a website on the search engines, like Google or Bing, by providing useful and well-structured content. SEO influences organic traffic. If you want to know more, here's a great article about this subject, from Rock Content.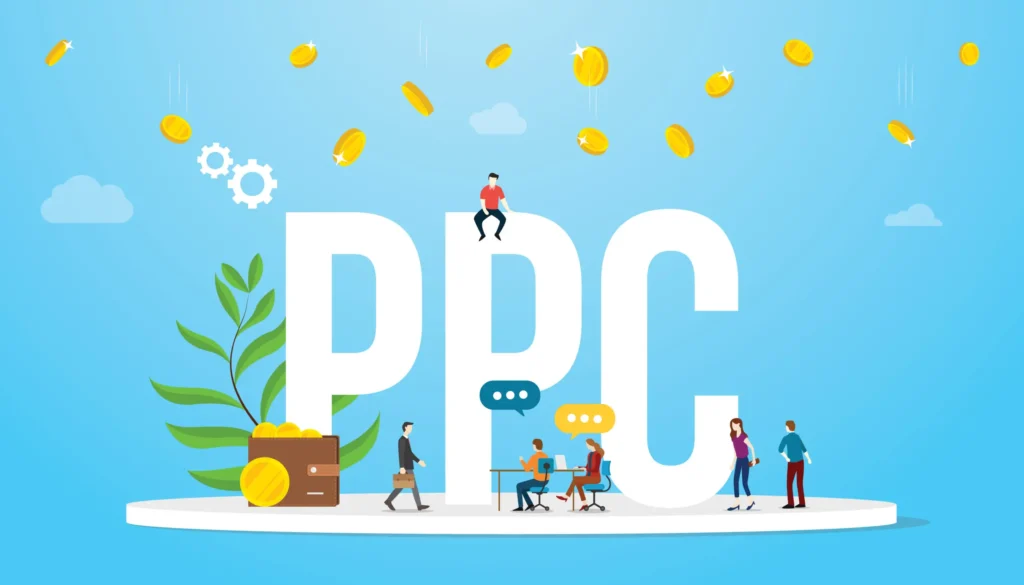 PPC – Pay Per Click

PPC is the value an advertiser will pay per click on its ads, and thus to generate revenue by taking users to your website or online shop. This clicks can be displayed as banner ads, pop ups or just text, etc.
2. WHAT'S THE DIFFERENCE
The definition helps a lot, but to better understand these concepts, it's a good to look at their key differences. We highlight 2:
Paid ads appear at top of the page (curiously influenced by SEO, but we'll get there further ahead in this article);
Organic traffic via SEO is free, whereas traffic from PPC has a cost per click.
3. PROS & CONS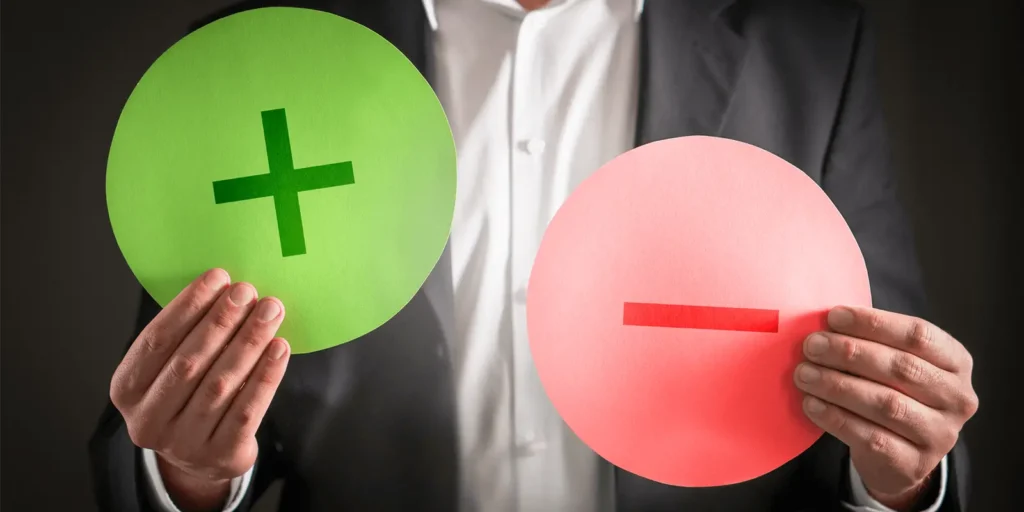 SEO PROS
Awareness – making the first positions on the search engines is very good for brand awareness;
Branding – as your brand name gains more authority, the positive benefits of branding also increase;
Credibility & Trust – organic results equal more credibility within your audience, it means people are looking for your services/products;
Website Traffic – having traffic on your website means more awareness to your brand;
Cost per Click – organic traffic is free;
ROI (Return of Investment) – SEO can provide improved ROI in a medium to long-time perspective;
Cost – If we count the cost for the specialized manpower (and this cost depends on a lot of factors), the cost may vary. Other than that SEO has no costs at all;
Sustainability – organic traffic strategies may hold a brand's marketing needs when the budget for paid ads is short;
Improved CTR – more clicks come from organic results, rather than paid ads
(did you already know this? Please, feel free to leave a comment with your thoughts, I'll be happy to hear from you);
More Clicks Overall – keyword-level experimentation is required to analyse your CTR results, but to actually improve results, paid ads + organic content strategy is needed;
Scope – new and more detailed segmentation makes it easier to scope your audience;
Strategic Advantage – bringing visibility in organic search is a full-time and hard job. So, it may be a good idea to hire someone skilled in SEO strategies, to help you improve this very powerful tool and bring more visibility to your brand on search engines.
SEO CONS
Organic Traffic – can be more slow
Creative Content – must have creative content assets to gain visibility;
Applicability – it's not always easy to apply the conversion funnel to some potential buyers (especially if they came for free information only).
PPC PROS
Position on Page – paid ads will always appear on the top of the search, whether the user chooses to click on it or not;
Improved Ads – Google Ads, for example, gives you the possibility to control and have more space to share your information with your audience: contacts, locations, sitelinks, pricing and bullet points (callouts);
Visual Product Ads – using the same example mentioned above, Google Ads work as a powerful tool when it comes to visual content on ads. (It's more eye-catching, isn't it?);
Brand Visibility – with the segmentation on your ads, you will attract the right people for what you're advertising;
Budget – PPC allows you to have a controlled budget;
Targeting – this is a result of the segmentation you do on your ads, and once again, it will bring you the right costumers for your business;
Speed – a paid ad can "fire up" in a matter of days or weeks, contrary to SEO, that can take time to develop;
Agile – if your ad spreads fast, it's also agile. The feedback and return from your community flow very quickly;
Marketing Intelligence – via some tools like Google Analytics, you can determine what keywords work best for each campaign goals;
A/B Testing – this functionality allows you to try different approaches to see what works best with your audience;
Stability – can increase ROI in a short-term basis and in a continuous way;
Cost – the idea that you have to spend a lot of money on paid ads to succeed, may be a misconception, because some ad that have low budget spent on it can thrive and be successful. Of course, the more you invest, more visibility you will have.
PPC CONS
Cost – can be expensive, especially international campaigns;
Constant Investment – to always a have a nice flow traffic wise, the investment must be frequent;
Increasing Costs – eventually because of other advertisers;
Easy to Copy – depending on the quality of your work, it can be relatively easy to copy or reproduce;
Management Requirements – successful PPC needs skilled professionals with high management skills and this may be harder to find than you think.
4. SEO + PPC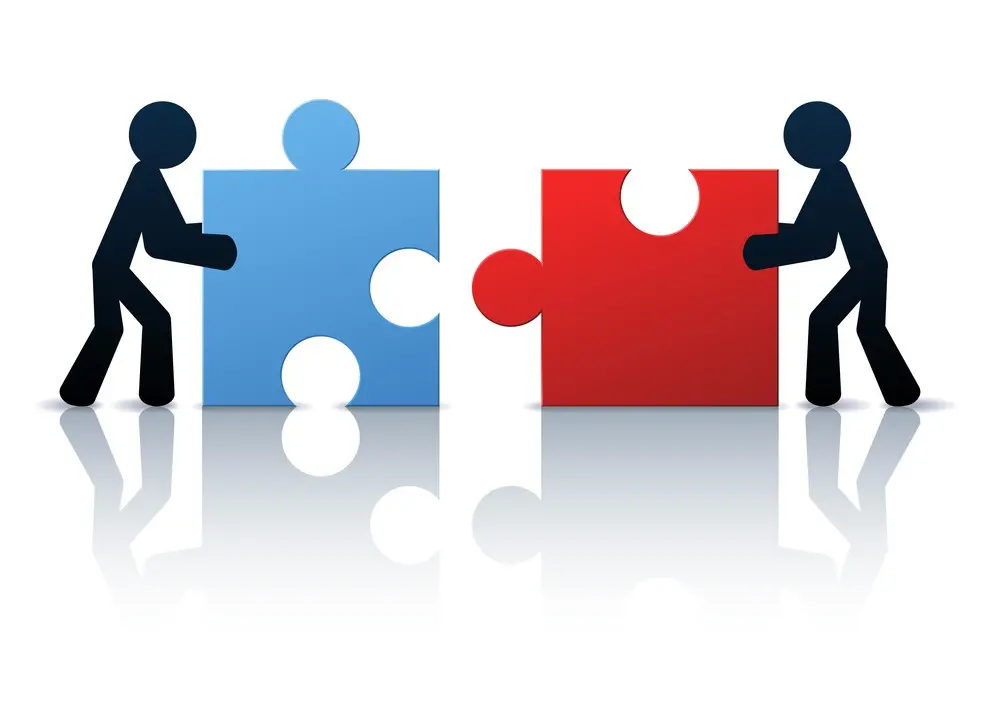 After this entire analysis on what's SEO and PPC, their differences and their pros and cons, it's safe to say that the combination of these two strategies is the ideal scenario.

If you are looking forward to achieve the best results and you can invest in both SEO and PPC, start thinking about doing it, because it's going to change the way you run your business!
If you have any comments on this matter, feel free to comment, we'll reply ASAP.

We'll take this opportunity to invite you to read another "battle article" on our blog: Bounce Rate VS Exit Rate. We hope you enjoy it!